How long does the class go for?
Class Duration
Ongoing weekly classes …….. 70 mins
Restorative Yoga Class …… 120 mins
Do I need any experience to attend Ongoing Classes?
No experience is necessary to attend our classes.  Students will be given variations and modifications to meet them were there are at, to ensure that a positive experience is had by all.
When do your classes run and where?
The timetable is live and reflects at all times the classes available at any given time. Classes are not held on Public Holidays nor over the Festive Season.
Classes can be attended on a casual 'drop in' basis or by purchasing a Multi- Class Pass offering savings on casual class fees.
Classes are held at Well & Good Pilates, U3, 247 Milne Road, Modbury North SA 5092
BOOKINGS FOR ALL CLASSES HOWEVER IS ESSENTIAL
What should I wear to class?
Wear comfortable loose fitting or stretchy clothing allowing free breath and body movement.
Layers of clothing in cooler months will allow you to regulate your own body temperature. It is advisable to wear socks during relaxation in the cooler months.
Yoga is practiced in bare feet, so slip on shoes for ease of removal and putting back on are ideal
Long hair is best tied back to avoid distraction during class
Can I eat before class?
It is best to practice on an empty stomach so allow at least 1 1/2 hour to 2 hours after a meal before class. If for medical reasons you need to eat before class choose something light.
Do I need to bring anything with me?
Our space is equipped with all the props needed for yoga,  however if you have your own mat please bring it with you. When using our mats we do ask at the end of the session that you wipe it over with the spray provided to maintain our high standard of cleanliness. We also suggest that you bring a towel or shawl to
cover over the blanket / bolster when ever your face is making contact with either.
Eye pillows are also available for use during relaxation (shavasana). Please use a tissue to act as a barrier between your eyes and the pillow for health reasons.
We do not sell non-slip sticky mats at the studio but they can be purchased from local retail Stores or by purchasing from Yoga supply companies such as EMP / I Yoga Props or Yoga King.
What is the difference between Yoga and Pilates?
At first glance it may seem that yoga and Pilates are very similar. Joseph Pilates developed his techniques to strengthen the physical body with the emphasis on controlled, precise movements executed with complete focus to strength the core.
Yoga besides challenging our physical ability in asana (poses), yoga uses other techniques such as pranayama (breathing), visualization and meditation to balance all aspects of our lives. As well as improved flexibility, strength, balance and muscle tone, yoga practice is mentally and emotionally restorative and can help manage or prevent stress and tension.
Both Yoga and Pilates are great disciplines to include in your wellness regime and both are offered at Well & Good Pilates as well as other complementing services including Massage, Bowen Therapy.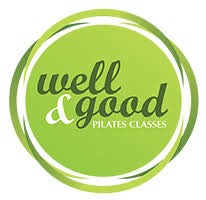 Please visit: https://wellandgoodpilates.com.au/
How can I attend yoga classes
Classes can be attended on a casual 'drop in' basis or by purchasing a Class Pass offering savings on casual fees. We offer 5, 10, 20 class passes as well an Introductory Pass for all new students.  Bookings are essential for all classes with a 2 hour window to early cancel without loosing a class from your pass.  Download the Mindbody Online App and search for Essence of Yoga for easy bookings and payments on the go.
Please note all Passes have an expiration date and an extension will only be granted for medical reasons or at our discretion.
Bookings can be made on line through your account. Online purchases (casual and class passes) as well as class scheduling attract points and when the required amount of points have been reached can be redeemed reducing the payment of your next purchase.
Pass Policy:  All Passes attract an expiration date and an extension will only be granted for medical reasons so please choose the product that suits your needs.  

Reward system
By checking the 'Reward Program' box when entering your details you will automatically enter our reward system.  Points are given when making purchases online or at the studio, as well as booking in online, referring another student (when linked they link back to you) and these points are converted to a monetary value which you can use when making future purchases.
Other considerations
It is best to avoid wearing strong perfume to class as this can cause discomfort to some people.
Make sure as you enter the room that you turn your MOBILE PHONE to SILIENT OR OFF so it does not cause disruption during class especially in the relaxation period.