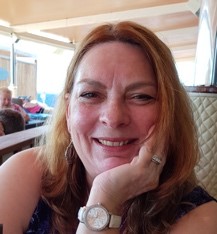 Sandra – My Style of Yoga
As the founder of Essence of Yoga started in 2006 in my local area of Golden Grove SA, I have studied with various teachers both locally and internationally. Following my studies especially from Donna Farhi's approach to yoga, rather than a "Monkey See, Monkey Do", Teacher / Student relationship, I offer a safe framework and timely pauses within a process of inquiry. I believe a shared – inquiry model of practice empowers each student to make the right choices in any given moment to tailor the practice to suit their individual needs.  This approach allows the embodiment of yoga from the outside in, meaning you build resources of your internal awareness rather than maintaining an outward external awareness.
In a non-judgemental and safe space you are given explicit power to decide whether to modify, come out of or simply rest at any given time that keeps you feeling safe and in control. My classes are given with a purpose of meeting the maturing aged student and their needs, so no full inversions (headstand or handstands) or extreme practices are given.
I am passionate about igniting a student's inquisitiveness to discover their full potential on the mat. Drawing on a diverse range of experience, I interweave movement inquiries into my classes and allow time for students to explore and understand how their body and mind responds to movement and controlled stresses. My belief is that asana practice doesn't need to be complicated to reap the benefits but more importantly the practice serves us in keeping a sense of wellbeing and moving through life with ease.
My experience of restorative practices comes from an eclectic range of teachers I have met along yoga journey.
Click here to find out more about Sandra
I commenced an informal apprenticeship with Rebecca Richards, former director of Yoga Spirit Studios in 2003 and completed formal studies with the Integral Yoga Academy of Australasia in 2005. I attended advanced teacher training with international yoga teacher Donna Farhi between 2004 and 2006 and was appointed as an assistant to her training in 2008 and hold Level 3 registration membership with Yoga Australia. Between 2012 and 2017 I was appointed as the principal asana teacher for the Teacher Training Courses that were offered at Yoga Spirit Studios.
Further Studies:
Somatic exercise coach – Level 1 Certificate (Martha Peterson, 2013)
Yoga Anatomy Certificate (Lesley Kaminoff, 2014)
Restorative Yoga 101 (Jillian Pransky, 2017)
Subtle Yoga Training (Kristine Weber, 2020)
Movingness Level 1 Certificate (Peter Appel, 2021)
The Art of Teaching (current with Donna Farhi)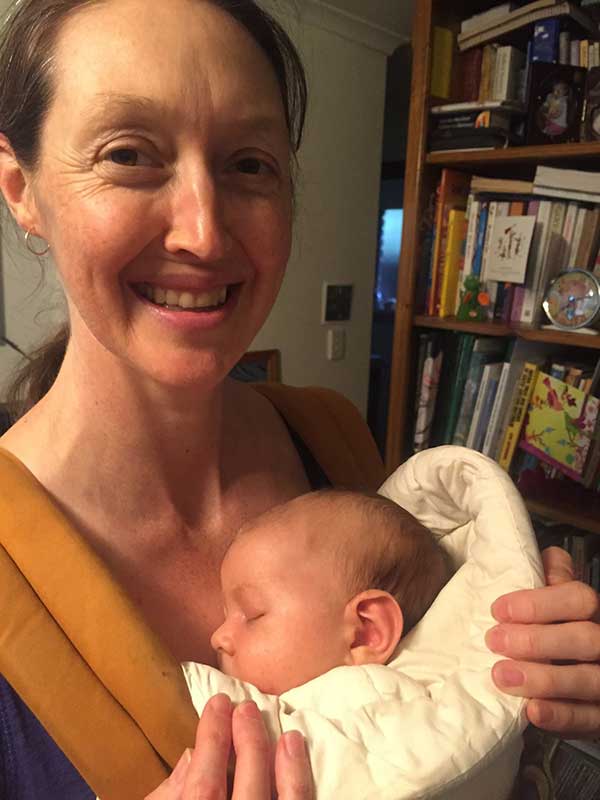 My classes include physical postures/movements to bring physical ease and strength (asana), relaxation, meditation, visualisation and breathing practices, all designed specifically to support you throughout your pregnancy, birth and post-partum. Emphasis is placed on listening to your body, being present with yourself and working with your limits.
Classes encourage you to connect with your baby and the changes in your body, and are also a great opportunity to meet and connect with other pregnant women. I start each class with a facilitated reflection time about where you are at in your pregnancy journey, with an opportunity to share your reflections with the group. Many students say this is their favourite part of their class!
My prenatal classes cater for beginners as well as experienced yoga students. I recommend you start classes any time from 12 weeks of pregnancy.
Click here to find out more about Carol
I see yoga as a tremendous way of coming 'home' to yourself – of connecting the physical, emotional, mental and spiritual aspects of our beings, and bringing balance and vitality to all areas of life.
Yoga has been an important part of my life for ​more than twenty years. I have studied and loved many styles of yoga around Australia. I am a  certified yoga teacher through Yoga Spirit Studios ​(500 hours), registered as a Level 1 member of Yoga Australia, and have done additional studies in prenatal yoga teacher training (Bliss Baby Yoga 2016) and pelvic floor and hormone balancing yoga teacher training (Lisa Fitzpatrick, 2021).
I teach mainly hatha based yoga with the emphasis on listening to the wisdom of your body, connecting to your breath, maximising ease and preventing injury.