Rather than a "Monkey See, Monkey Do", Teacher / Student approach to yoga, I offer a safe framework with an understanding that as not "one size fits all, so too never will there be any one pose (asana) look the same!" Using a pedagogic method of teaching classes are given within a process of inquiry that EMPOWERS YOU as the student to make the right choices in any given moment to tailor the practice to suit your individual body structure and needs.
In a non-judgemental and safe space you are given explicit power to decide whether to modify, come out of or simply rest at any given time that keeps you feeling safe and in control.
PLEASE NOTE: No inversions or extreme practices are given
A class description can be found under the 'Our Classes'.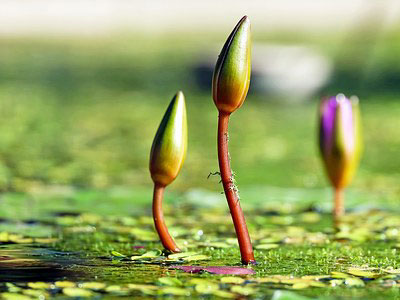 All classes are held at Well & Good Pilates Studio
The Well & Good Pilates studio is nestled at the end of the garden behind the
Jane Grech Dance Centre located at 247 Milne Road, Modbury North SA
Elizabeth, the director of Well & Good Pilate, has been a Pilates practitioner for 13 years. Elizabeth holds the Melissa Laing Practitioner Level 2 Australian Pilates Method Association Certification in Pilates Training and Remedial Exercise. She also holds the nationally recognized Certificate IV and Diploma in Contemporary Pilates and Teaching Methodology.
Elizabeth's studio has become a Wellness Centre for the local community offering both Reformer & Mat Pilates classes with friendly and skilled teachers as well as practitioners offering services that compliment and enhance wellness.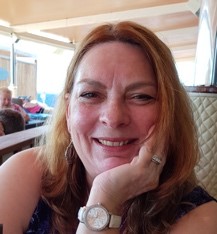 Sandra
Sandra commenced an informal apprenticeship with Rebecca Richards, former director of Yoga Spirit Studios in 2003; she completed formal studies with the Integral Yoga Academy of Australasia in 2004.
In 2006, Sandra completed an Advanced Teacher Training Course with International presenter Donna Farhi, author of Yoga Mind, Body and Spirit and the Breathing Book and has continued to study regularly with Donna Farhi. In 2008 she was selected to assist Donna Farhi and Marcia Monroe during the 21 day Advanced Teacher Training Course and continues to assist Donna during Workshop Intensives within Australia when ever possible. Sandra has also completed Level 1 Somatic Exercise Coach training with Martha Peterson, director of Essential Somatics.
The Director of Yoga Spirit Studios, Tina Shettigara, appointed Sandra as the principle teacher for the Teacher Training Program run from Yoga Spirit Studios between 2012 – 2017.
Sandra's passion is to ignite a student's inquisitiveness to discover their full potential on the mat. Drawing on a diverse range of experience, Sandra interweaves movement inquires into her teaching and allows time for students to explore and understand how their body and mind responds to movement and controlled stresses. Sandra doesn't believe that asana practice needs to be complicated to reap the benefits but more importantly the practice serves us in keeping a sense of wellbeing and moving through life with ease.
Carol
Carol sees yoga as a tremendous way of coming 'home' to yourself – of connecting your body, mind and soul, and bringing balance and vitality to your whole life.
Yoga has been a big part of Carol's life for twenty years. She has studied and loved many styles of yoga around Australia. She is certified as a yoga teacher through Yoga Spirit Studios and as a prenatal yoga teacher through Bliss Baby Yoga, and is a member of Yoga Australia.
Carol teaches mainly hatha based yoga. Her approach emphasises listening to the wisdom of your body, connecting to your breath, maximising ease and preventing injury.
Essence of Yoga- founded by Sandra Bryant
Essence of Yoga was founded by Sandra Bryant in 2005 where she conducted classes from community spaces within the area of Golden Grove and Greenwich.  The 'Breathing Space' a dedicated yoga studio in the Valley View has now sadly closed, but classes are now held at 'Well & Good Pilates Classes' on Milne Road, Modbury North.
Yogic community service – Seva
To help keep the practice space  welcoming to all who attend we appreciate your contribution by stacking and stowing all equipment neat and tidy used during class in readiness to welcome fellow students.
Cleanliness – Saucha
We honour our studio by removing shoes upon entry, stowing them in the individual baskets provided and not walking through the practice area with shoes on. This helps to keep the space clean for a practice that is mostly at floor level.