Essence of Yoga's classes held at the Breathing Space offer students a safe and supportive environment. Students are encouraged to work at their own pace, level and listen to their bodies intuitive knowing uniting the mind and body to honor the practice of non-harming (Ahimsa).
Although yoga is often thought of as a means of becoming more flexible it also induces body strength, stamina as well as body awareness and mindfulness. Life style stressors contribute to the stress so many of us experience in our daily lives resulting in mental, physical and muscular tension and yoga is the perfect antidote to bring balance and a sense of wellbeing.
We invite you to explore the class styles we offer and our team of teachers to find the right class for you.  A description of our class styles can be found under the 'Our Classes' tab.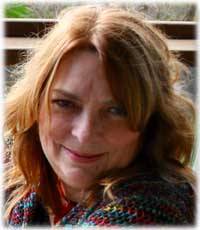 Sandra
Sandra is the Director of Essence of Yoga having commenced an informal apprenticeship with Rebecca Richards, former director of Yoga Spirit Studios in 2003; she completed formal studies with the Integral Yoga Academy of Australasia in 2004.
In 2006, Sandra completed an Advanced Teacher Training Course with International presenter Donna Farhi, author of Yoga Mind, Body and Spirit and the Breathing Book and has continued to study regularly with Donna Farhi. In 2008 she was selected to assist Donna Farhi and Marcia Monroe during the 21 day Advanced Teacher Training Course and continues to assist Donna during Workshop Intensives within Australia when ever possible. Sandra has also completed Level 1 Somatic Exercise Coach training with Martha Peterson, director of Essential Somatics.
In 2012, the Director of Yoga Spirit Studios, Tina Shettigara, appointed Sandra as the principle teacher for the Teacher Training Program run from Yoga Spirit Studios.
Sandra's passion is to ignite a student's inquisitiveness to discover their full potential on the mat. Drawing on a diverse range of experience, Sandra interweaves movement inquires into her teaching and allows time for students to explore and understand how their body and mind responds to movement and controlled stresses. Sandra doesn't believe that asana practice needs to be complicated to reap the benefits but more importantly the practice serves us in keeping a sense of wellbeing and moving through life with ease.
Ginny
After suffering from a period of grief and depression, Ginny began her practice of yoga 11 years ago, not only seeking to bring emotional balance back into her life, but strength to an injured back. The union of the body, mind and breath in yoga brought her peace of mind and the ability to move and strengthen her body with care and love. She loves the way yoga can be so beautifully adapted to any age, to any states of physical or emotional well being and to all aspects of life. It has been a life-changing gift and she enjoys sharing the gift of yoga with others. Ginny is a graduate of the 2013 Yoga Spirit Studios Teacher Training Program and has also completed Level 1 Somatic Exercise Coach training with Martha Peterson, director of Essential Somatics.
Leanne
Leanne's many years of teaching experience embraces a broad range of age groups and is delighted to offer chair yoga classes to students who otherwise would miss out on the benefits of the asana practice. Leanne believes we should listen and respect our body and loves the way that yoga teaches us to do just that.
Frank
Frank is a graduate of the 2012 Yoga Spirit Studios Teacher Training Program and has been an avid student of yoga for over 10 years. Frank has studied extensively with Sandra Bryant and Rebecca Richards as well as internationally acclaimed teachers Donna Farhi and Neal Goshal. Frank's classes balance the gradual, sustained building of physical strength, endurance and flexibility with pranayama and meditation while his strong male energy brings balance to Essence of Yoga.
Scott
Before beginning yoga in 1999 Scott had been practicing different styles of martial arts and achieved a second dan black belt. This led him to Yoga to improve his flexibility. Scott completed his teacher training with Wendy Samek at Om Yoga.
Scott likes to teach a combination of dynamic and passive poses and believe this helps us to experience the mind and body's reaction to stress and the ways in which we can work with it. He believes that Yoga is for every body and takes that philosophy into his teaching, giving options to help people into their postures. Scott feels this is a metaphor for life and helps bring the Yoga into yoga asana and relishes the opportunity to share his love of Yoga.
Carol
Carol sees yoga as a tremendous way of coming 'home' to yourself – of connecting your body, mind and soul, and bringing balance and vitality to your whole life.
Yoga has been a big part of Carol's life for twenty years. She has studied and loved many styles of yoga around Australia. She is certified as a yoga teacher through Yoga Spirit Studios and as a prenatal yoga teacher through Bliss Baby Yoga, and is a member of Yoga Australia.
Carol teaches mainly hatha based yoga. Her approach emphasises listening to the wisdom of your body, connecting to your breath, maximising ease and preventing injury.
Claire
Claire began her yoga journey 20 years ago. From her very first class Claire felt how effective the practice was both physically and mentally.
Training firstly with Alan Goode in the Iyenger tradition she developed skills in teaching, adapting and modifying poses to ensure a safe and accessible practice for all students. In 2017 she graduated from further studies with Yoga Spirit Studios Teacher Training program and has deepened her knowledge embedding the importance of the breath, body, mind and interweaving somatic movement into her teaching.
Essence of Yoga- founded by Sandra Bryant
Essence of Yoga was founded by Sandra Bryant in 2005 where she conducted classes from community spaces with in the area of Golden Grove and Greenwith. Essence of Yoga now conducts all classes at the 'Breathing Space' a dedicated yoga studio in the Valley View.
Yogic community service – Seva
To help keep our studio welcoming to our yoga community we appreciate your contribution by stacking and stowing all equipment neat and tidy used during class in readiness to welcome fellow students.
Cleanliness – Saucha
We honour our studio by removing shoes upon entry, stowing them in the individual baskets provided and not walking through the practice area with shoes on. This helps to keep the space clean for a practice that is mostly at floor level.
We honour our studio by removing shoes upon entry, stowing them in the individual baskets provided and not walking through the studio with shoes on. This helps to keep the space clean for a practice that is mostly at floor level.